I

n the heart of gentle hills, two steps away from Taormina and mount Etna, immersed in the amazing Valley of river Alcantara….

an ancient and fascinating spot, overlooking the sea, with warm and cozy rooms perfectly reflecting the rural style; a place that manages to enhance with excellent taste, the perfumes and passions of the simple men of the past.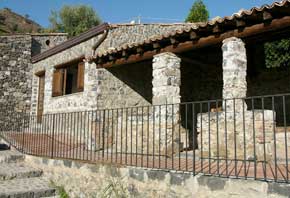 The old structure used to host the different families that helped running the farm.
The present young owner has decided to turn it into an agritourism, in respect of this ancient tradition of hospitality. The architectural structure was kept untouched, trying to maintain the original features. This resulted in a lodgingsolution that joins niceness, authenticity and coziness, coming from work and passion and love for family memories..